One of the most common questions we get is: How do I know which serpentine belt fits my engine?
Well luckily we have the complete Mercruiser parts diagram lookup right on our site to make it very simple.


Step 1. Make sure you're on the page for your engine by using our serial number lookup. Simply type in your serial number at the top right of our site in the "Search by serial number" box.

Step 2. Once you're on the correct page you can either:
a. Search for "belt" in the "search for part name here" box, or b., Go to the alternator page where most serpentine belts are found.

Step 3. In this case below we are on the alternator page and there are several choices.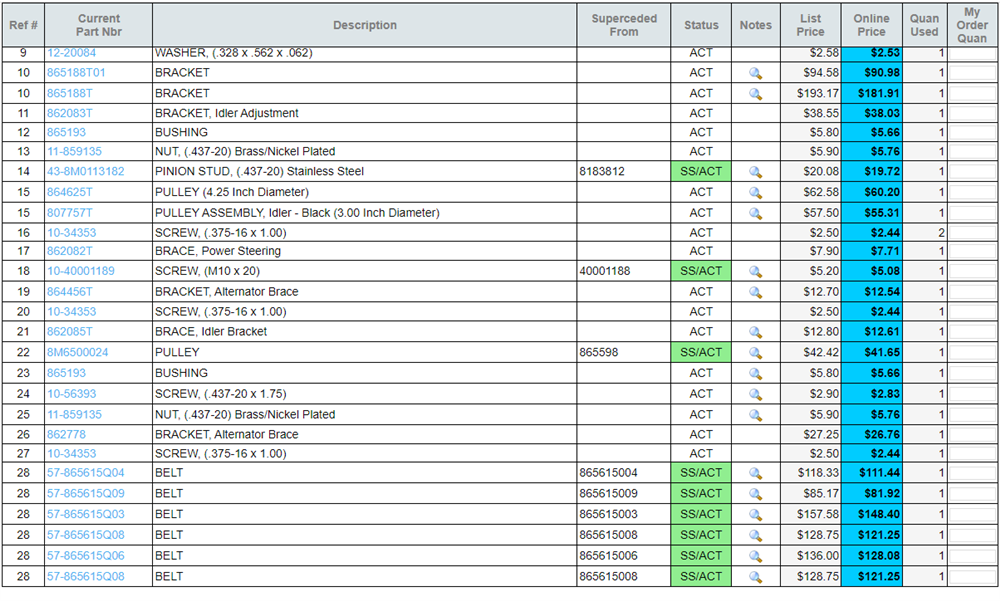 If you're on your phone or a mobile device it may look like this:
Either way, just hover over the spyglass under the Notes field.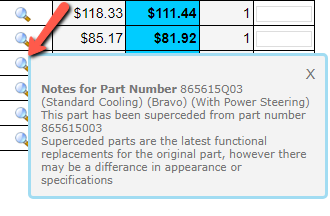 The spyglass/Notes column will tell you important differences between the belts. In this case, this part # is for a Bravo with power steering and standard cooling. You can then click on the part number and see if there is a photo and more details.
If you're still not sure, please use the contact us box and include your engine serial number and we will help!