Mercury Unveils New 175, 200 & 225 HP V6 FourStroke Outboard Motors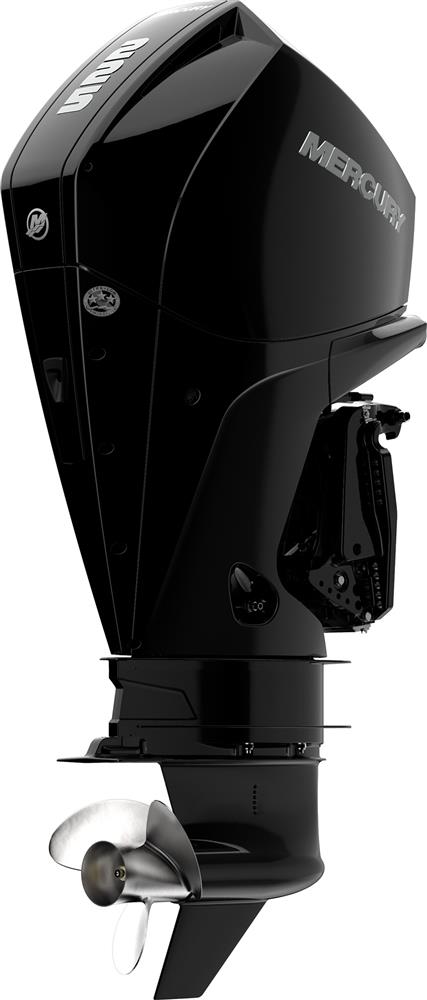 BAM Marine was one of the lucky dealers to be invited to the preview and product training session on Mercury's unveiling of the new 175, 200 and 225 HP fourstroke V6 outboard motor held on February 14th, at the Doubletree Biscayne hotel in Miami.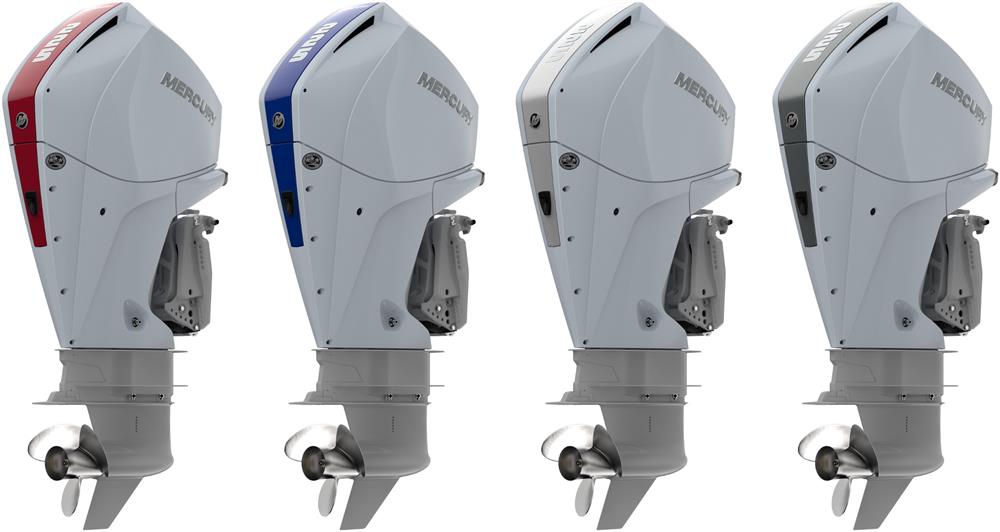 So many cool things about this motor...where do we start? Well first of all it's a V6 AND a fourstroke.
Can you say QUIET? We saw the engine in the water on a demo boat and couldn't believe it was running. According to Mercury Marine, the 200 HP FourStroke is 15-30% quieter with 50% less vibration than the leading fourstroke competitor. We saw it firsthand.
LIGHT. Wow. The 225 HP V6 is 60 pounds lighter than the competition! 
Fuel EFFICIENT. Superior fuel economy to save you money. Advanced Range Optimization (ARO) automatically adjusts fuel delivery to improve your cruise speed fuel efficiency. 12-16% better cruising fuel economy than the leading competitor. 
INNOVATIVE features.
Adaptive Speed Control. Let's you maintain a desired rpm regardless of changes in load, condition (such as tow sports, rough conditions, etc.) turns, etc. No need to constantly adjust throttle. This is a first in the outboard industry.
Idle Charge Battery Management. Alternator output is authomatically increased to recharge low batteries to proper level. Great for those long days of trolling. Mercury's high capacity, high-power alternator delivers 20 amps at idle and 85 amps total at wide open throttle. 
DESIGN. Well thought out. Mercury took into consideration all of the feedback they have acquired from outboard owners over the years. Finally, someone designed the outboard so you don't have to remove the entire cowling just to check your oil! Simply lift up the top cowl service door and voila!...oil check. They also added a really cool option of enabling the owner to customize their engines. You can purchase fatory-painted accent panels or customize yourself. 
LOW MAINTENANCE. 
Maintenance-free valve-train: No valve-clearance adjustment is required for the life of the engine. 
Easy access with the top cowl service door with a conveniently located graphic hour-based maintenance decal. 
These engines were designed to be powerful, light, compact and fuel-efficient – truly precision engineered from skeg to cowl. Mercury really had the repower consumer in mind when designing these to fit the 26 inch mounting centers commonly found on older boats. 
Call us or email us for pricing and availability.