One of the most common questions we are asked is, what's the difference between Quicksilver and Mercury? 

In a nutshell, nothing.
QUICKSILVER HISTORY
Quicksilver has been around since 1950. Consumers consider it one of the most trusted brands in the markets we serve. Quicksilver has earned a loyal following by providing the highest quality products for more than 60 years. Quicksilver is the premier supplier of Mercury Marine Original Equipment replacement parts and accessories. The two brands share the same DNA, and same brand promise.  The main difference between the two brands is where they are sold and the larger breadth of products available under the Quicksilver brand. Mercury products are sold only by Mercury Marine dealerships. Quicksilver products are available in retail stores, independent marine dealerships, powersports dealerships and local convenience stores – just about everywhere marine and powersports parts, accessories and engine care products are found. Quicksilver offers 40,000+ parts across 12 product lines, and their products can be found throughout the world.

According to Mercury Marine, no aftermarket company comes close to the level of research and design as Quicksilver products. And no other company tests their products like Quicksilver, either. Literally, millions of hours have been spent on fired-engine testing and analysis. Quality and integrity are paramount. Buying Quicksilver is buying performance, protection, and peace of mind.  
So, it comes down to a matter of personal preference, availability and price for the consumer. We carry both products on our site at discounted prices. Be aware though that Mercury Marine sells many of their parts in Quicksilver packaging so as a dealer, we have no choice on how it's packaged. If you'll look closely at the bottom of every package it usually says: "Products of Mercury Marine™, Fond du Lac, WI 54936-1939". For example, this key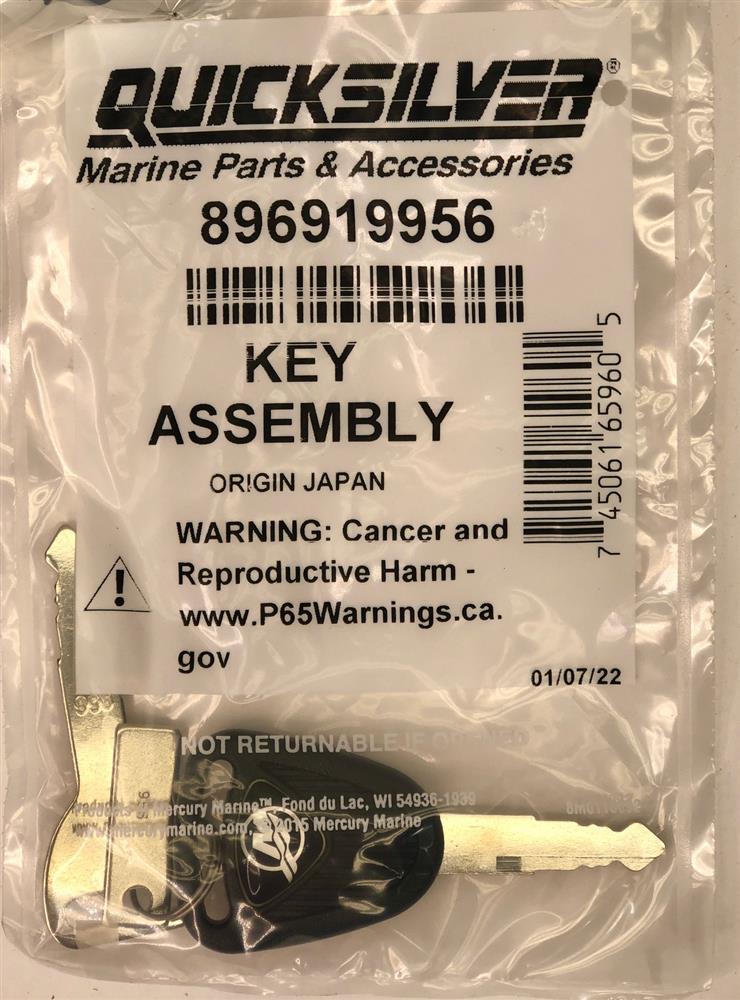 has one part number only and can only be ordered with this part number which comes in "Quicksilver" packaging. It's a Mercury key with a Mercury part number, totally OEM. You can't order it any other way. There is no other version/packaging. 
It's not the Quicksilver oil in the photo above where you can buy the same thing with a Mercury label on it (exact same product).
Yes we know, totally confusing.