One of the most commonly asked questions is "where can I find my serial number?". Well that depends. 

If you have an older model Mercruiser STERNDRIVE or INBOARD engine, most likely it will be on a little tag on the block near the starter.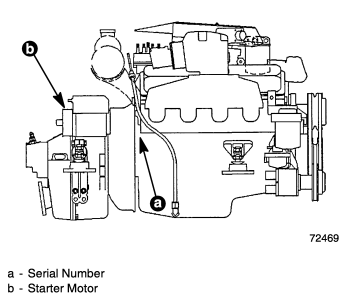 It's not the easiest to locate! Sometimes it's near the flywheel. Sometimes it's on the flame arrestor. All we can tell you is once you find it, save that number somewhere safe! Then bookmark the page on our site after you input your serial number into our parts lookup by serial number so you can easily go to your parts diagrams. 
Newer sterndrive and inboard engines will have the tag on the engine cover as shown below.

If you have a Mercury reman engine it should be on the block near the starter.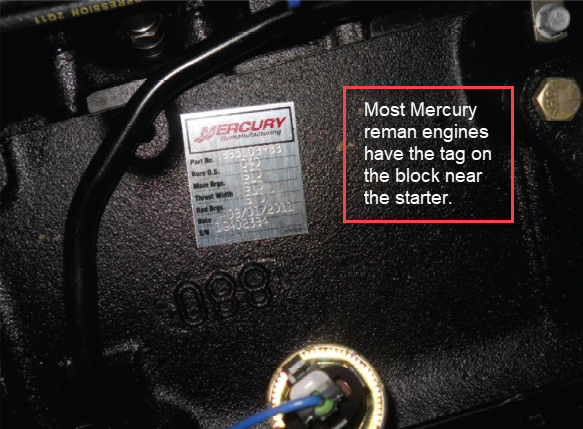 ---
If you have a Mercury OUTBOARD ENGINE it's not such a big deal.  The serial number is on the transom bracket on most outboards.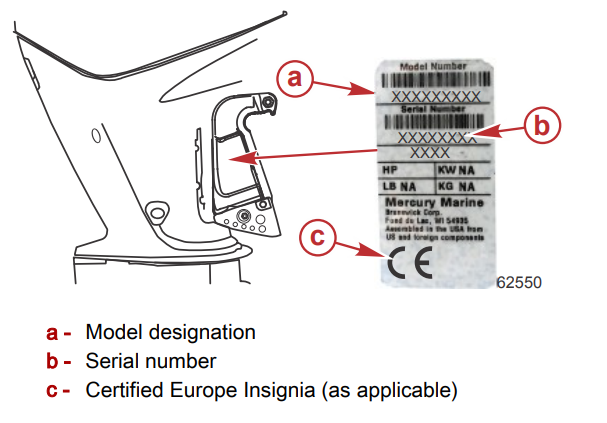 ---
FINDING DRIVE SERIAL NUMBERS
Now if you need your STERNDRIVE serial number that's usually pretty easy depending on the year the drive was made. Usually it's stamped on a sticker on the top side of the drive. See below for locations for your drive and transom.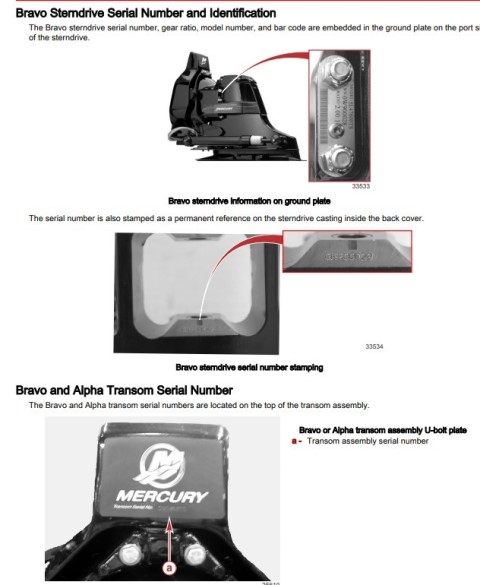 Mercury and Mercruiser serial numbers are generally a number, a letter and then 6 digits except for older products which may just be digits. For example, newer outboard serial numbers are something like: 3A123456, 2A987654, etc. Older sterndrive products are something like: 0M123456, 0W987654, etc. 
Use the Contact Us tab for questions!