Benefits of Owning a Mercury Prop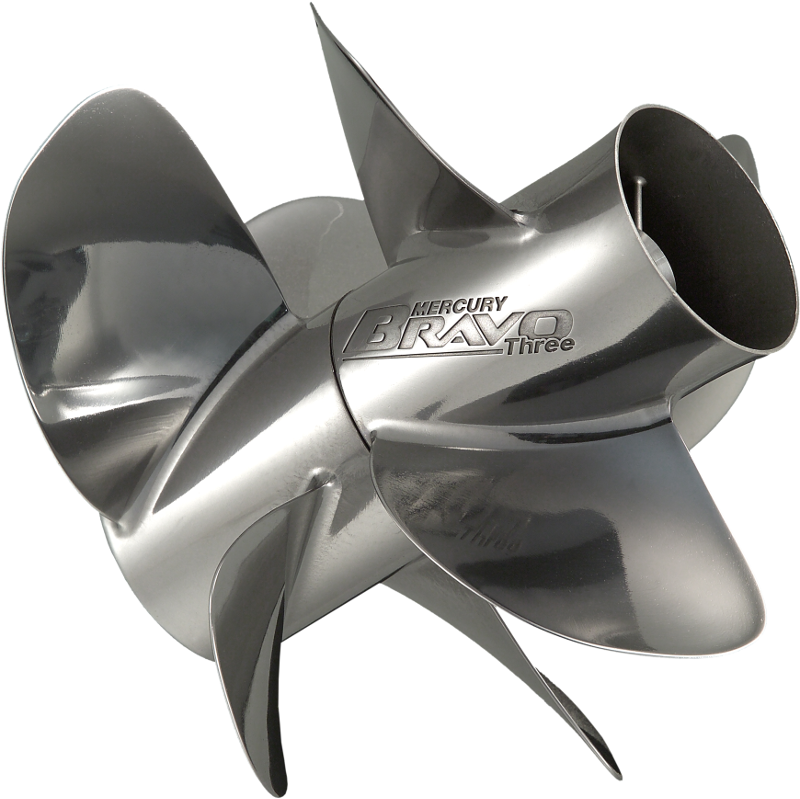 When you're thinking of spending your hard earned money on a new propeller you may ask yourself, why should I spend it on a Mercury prop vs a cheaper after market prop?  A prop is not just a prop! Here are 5 good reasons you should own a Mercury prop:
Over 160 years of prop design experience. Mercury's props are years ahead of the competition. They've been doing it longer, learning along the way and constantly re-engineering and improving.
Proprietary technologies. Mercury has patented several technologies, here are a few: Mercalloy®: a revolutionary aluminum alloy made from a porosity-free casting providing superior strength and ductility. X7® Alloy: 30% stronger and 4 times more durable than conventional stainless steel which enabled Mercury to design props that could not be manufactured previously. Flo-Torq® II hub system: cushions and protects your drivetrain from most impacts; sacrifices itself to save your lower unit. PVS® (performance vent system) allows you to customize your prop to match the performance of your engine.
Made in Fond du Lac, Wisconsin right here in the U.S.A.! 
A full one year factory warranty easily handled through one of the thousands of Mercury Marine dealers throughout the U.S.
Use on most engines. Mercury's propellers can be used on a variety of engines such as Yamaha, OMC Johnson, Volvo, Evinrude, Suzuki, Honda or Tohatsu by purchasing a hub adapter kit 

(see our handy chart)
Mercury offers a wide variety of stainless and aluminum propellers for every boater. Aluminum props are made from Mercury's patented Mercalloy® for better performance and durability. If you are concerned with performance, durability, top speed and "getting out of the hole" choose a stainless prop. Stainless props can withstand impacts that would destroy your aluminum prop. One stainless prop could last as long as multiple aluminum props, making the price of a stainless prop more cost effective.  To browse the complete selection of Mercury props at discounted prices, see our prop page.