Next Generation (Gen 2) DTS Electronic Remote Controls (ERC)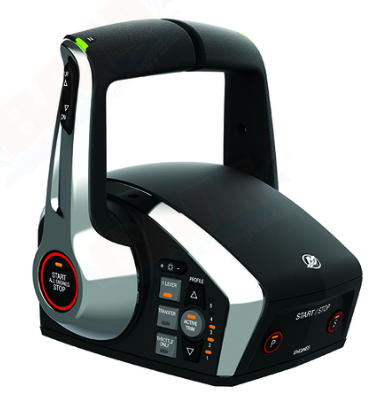 The newly designed Next Generation DTS Electronic Remote Controls (ERC's) listed were first released in 2021. These controls feature the command module inside of the control housing to save space under your helm. In addition, the rigging is simplified with specific harnesses/connections that are purpose built and color coded to reduce the number of unused connectors. This creates a less cluttered dash and greater ease of installation. There is also a change to isolate and provide power to critical components. Your helm is now powered constantly with clean power to the ERC and key switch. 

These new ERC's feature standard integrated features such as:
Start/Stop
Active Trim -Intuitive hands-free system that continually adjusts engine or drive trim 
Throttle Only - Enables captain to operate engine throttle without shifting into gear
Neutral light in the handle
Quick Steer (for single engine outboard electric steering applications) - Provides rapid steering and more precises throttle control when operatin gin tight quarters such as when docking.
Supplemental display (Premier dual-handle version only)
These new controls will work with engines 2007 and newer only
Multiple engine applications will require a dealer/technician with a G3 tool to properly calibrate the new control. Choose between console (binnacle) or panel (flush) mount style.
Browse our page for all of the models offered and order at at discounted price online. Please use the Contact Us tab below for questions.
GEN II DTS ELECTRONIC REMOTE CONTROLS (ERC) LIST:
| | | |
| --- | --- | --- |
| Panel Mount DTS ERC | Panel mount electronic remote control with trim | 8M0133237 |
| Panel Mount DTS ERC -ES | Panel mount electronic remote control with trim and Quick Steer feature. Compatible only with boats outfitted with an electric helm.  | 8M0144227 |
|   |   |   |
| Single Engine Console DTS ERC | Single engine console mount electronic remote control with trim | 8M0163917 |
| Single Engine Console DTS ERC - ES | Single engine console mount electronic remote control with trim and Quick Steer feature. Compatible only with boats outfitted with an electric helm | 8M0166584 |
| Single Engine Console DTS ERC - No Trim | Single engine console mount electronic remote control without trim | 8M0166583 |
|   |   |   |
| Dual Engine DTS ERC | Dual engine electronic remote control with trim | 8M0133240 |
| Dual Engine DTS ERC - Premier | Dual engine electronic remote control with trim and an integrated supplemental display | 8M0133243 |
| Dual Engine DTS ERC - No Trim | Dual engine electronic remote control without trim  | 8M0133242 |
|   |   |   |
| Triple Engine DTS ERC | Triple engine electronic remote control with trim | 8M0133244 |
| Triple Engine DTS ERC - Premier  | Triple engine electronic remote control with trim and an integrated supplemental display/screen | 8M0133245 |
|   |   |   |
| Quad Engine DTS ERC | Quad engine electronic remote control with trim | 8M0133246 |
| Quad Engine DTS ERC - Premier  | Quad engine electronic remote control with trim and an integrated supplemental display/screen | 8M0133247 |
|   |   |   |
| 5 & 6 Engine DTS ERC | 5 & 6 engine electronic remote control with trim. Does not include individual trim like the other models due to the number of engines. | 8M0153980 |